In the dynamic world of real estate investing, having a trusted partner can make all the difference. Chambers Theory, in conjunction with our partner brokerage, Home Theory Realty, offers a comprehensive suite of services designed to help investors buy and sell properties with confidence. Let's explore how our expertise and resources can elevate your investment journey.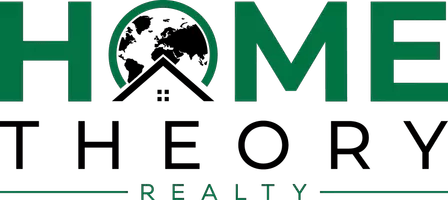 Expertise in Investment Properties
Chambers Theory, backed by Home Theory Realty, understands the unique needs of real estate investors. Our team is well-versed in identifying properties with high potential for return on investment, whether you're a seasoned investor or just starting your journey.
Strategic Buying Assistance
Finding the right investment property is a multifaceted task. Chambers Theory and Home Theory Realty provide in-depth market analysis, property valuations, and insights to help you make informed buying decisions.
When it comes time to sell, Chambers Theory and Home Theory Realty employ strategic marketing techniques to ensure your property is positioned for maximum exposure. This, coupled with our in-depth understanding of market trends, helps you achieve optimal returns on your investment.
Selling for Optimal Returns
Maximizing the return on your investment requires strategic planning and execution. Chambers Theory offers tailored recommendations for property improvements, tenant retention strategies, and rent optimization to enhance your property's performance.
Comprehensive Due Diligence
Investment transactions require careful attention to detail. Chambers Theory conducts thorough due diligence, including property inspections, financial analysis, and legal assessments, to protect your interests throughout the buying and selling process.
Legal and Regulatory Expertise
Navigating the legal landscape of real estate transactions is crucial. Chambers Theory and Home Theory Realty have the knowledge and experience to ensure all transactions comply with local regulations in Northern Virginia, Maryland, Washington DC, and Central Oregon.
Tailored Investment Strategies
We recognize that every investor has unique goals and preferences. Chambers Theory and Home Theory Realty work closely with you to develop customized investment strategies that align with your objectives and risk tolerance.
With Chambers Theory and Home Theory Realty by your side, you gain a powerful ally in your real estate investment endeavors. Our combined expertise, resources, and commitment to client success set us apart in the world of property management and brokerage services. Contact us today to explore how we can help you achieve your investment goals.
Connect With Our Property Managers
and Real Estate Experts Today
Intelligent solutions for homeowners and real estate investors seeking specialized property management and leasing services across Northern Virginia, Maryland, Washington DC, and Central Oregon.
Offices in Georgetown and Herndon
With two offices strategically located in Georgetown and Herndon, we are the only property management company in the area with the Capacity to Care for investors, members of the State Department, Military, Foreign Service and World Bank/IMF communities who are interested in lease services throughout Northern Virginia and Washington DC.
Chambers Theory Property Management
Chambers Theory Property Management